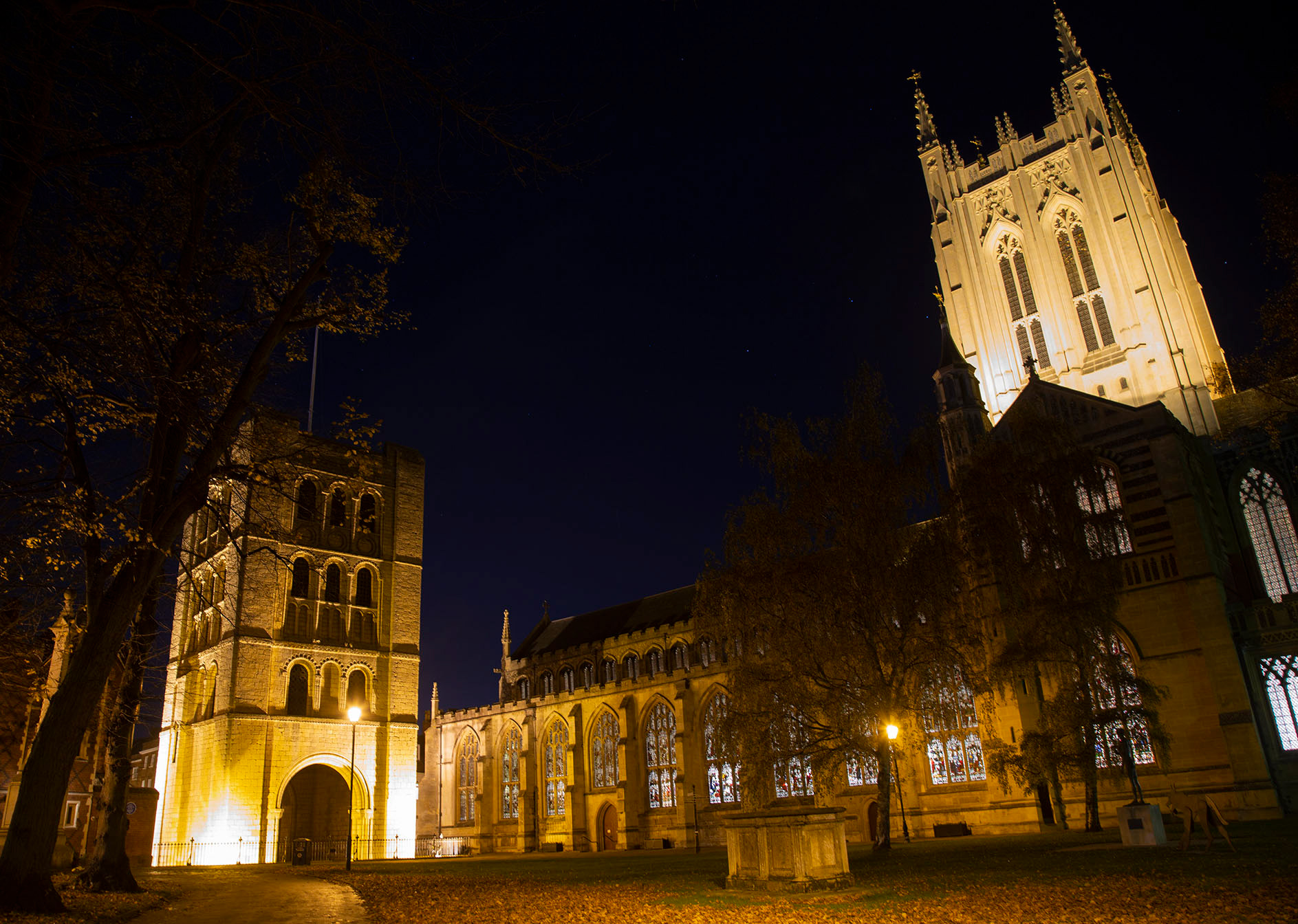 Photography workshops and courses are running.
Government guidance regarding social distancing etc at the time of the workshop will be followed.
If restrictions and guidance dictates, workshops may be postponed.
(Maximum of 6 people)
​​​​​​​
This popular workshop will let you see and photograph Bury St Edmunds once the sun has gone down. We try out different techniques to capture stunning effects, experimenting with shutter speeds, torch light and creating car 'light trails'.
Photographers of all ability, from beginners to more advanced. From compact camera, bridge camera to DSLR (not suitable for mobile phone photographers).
Camera - Spare battery can be really useful as cameras can drain batteries quickly as it gets colder and also using long exposures.
Lenses - A range of focal lengths will be useful, from wide angle to telephoto.
Tripod - Essential, if you have one, some are available to borrow if needed.
Cable release - Not essential, but useful if you have one.
Torch - Really useful to help find camera settings in the dark!
Sturdy footwear is advisable. As is waterproof coat/trousers.
Public toilets are normally available at the start of the workshop (normally closed when we finish).
Personal insurance, camera insurance and travel (to, from or during the workshop).
If you have any questions regarding workshops, or would like to book a place, please do get in touch.